LEARN TO TRADE
DAY TRADING
AND
SWING TRADING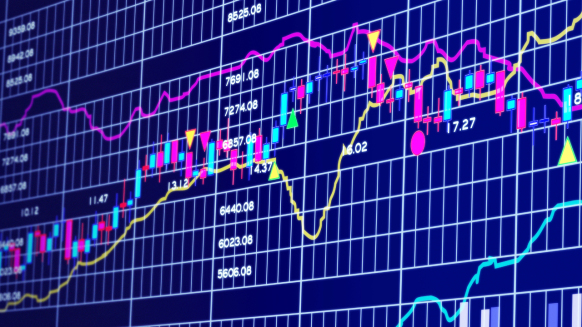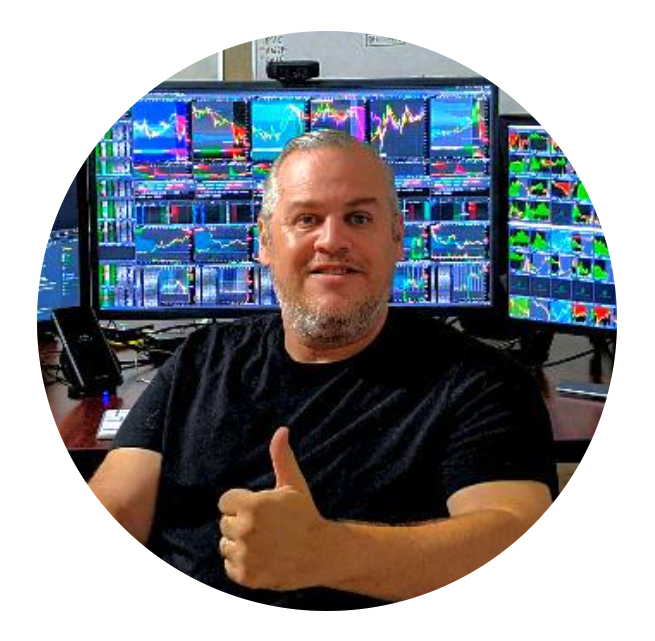 Evan Evans
@ChartTrader
Evan Evans, known on TikTok as @ChartTrader
________________
Evan Evans has been playing the markets for over 25 years, originally as a second income stream, then semi-professionally, and eventually professionally.
Winning 🙂
Learn how it's possible to win as a day trader and how to day trade and swing trade for regular income. The better you are at self-discipline and following a plan, the better chance you have at becoming a potentially winning trader. Learn all about what it takes, technically and philosophically! 🤔
Learn the importance of capital preservation and wealth management. Start to save and invest while practicing simulated trading on the best recommended platforms. 📈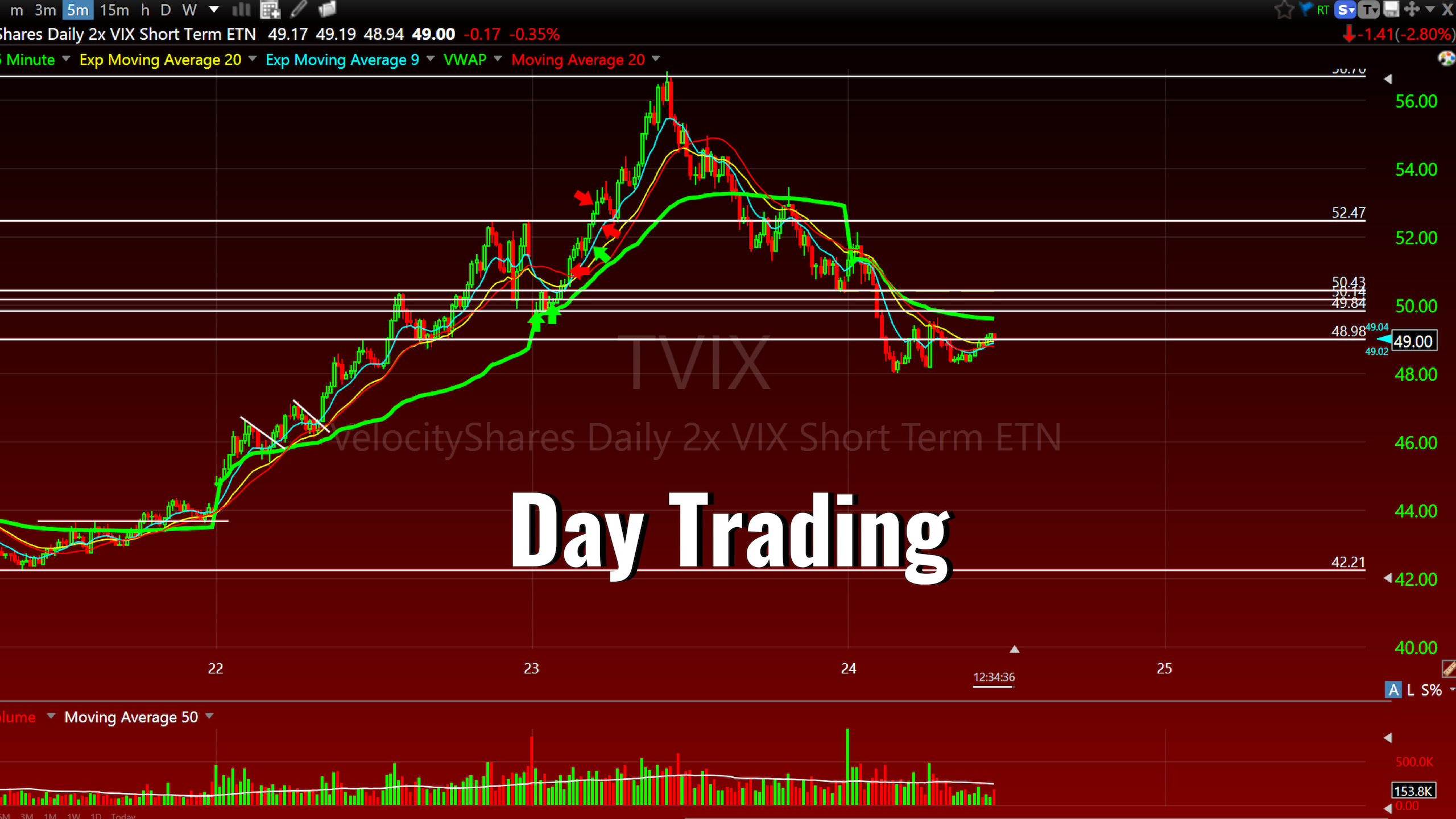 Day Trading Stock & Options
Learn how you can potentially be more consistent with your winning and losing trades, and how it's possible to day trade for regular income. You'll learn strategies and techniques designed for stock shares and options day trading.
Options 101
Learn how options work in easy to understand master classes. Learn how options leverage your capital and how you must control risk so that you can potentially make more money whilst putting less capital at risk.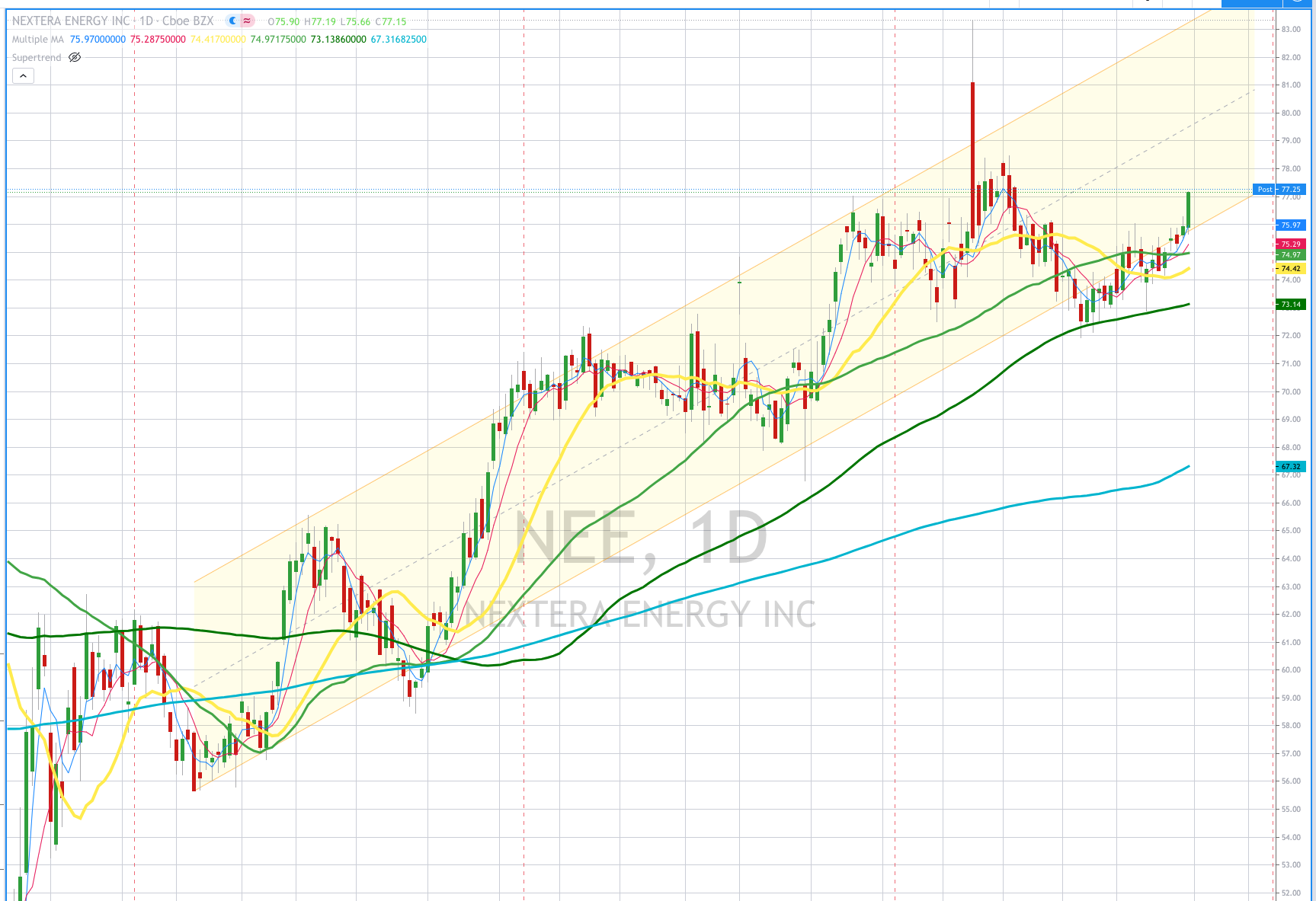 Swing Trading
Learn how to pick stocks that can potentially be lucratively traded over the course of days and weeks, taking all the minute to minute stress out of making money on the stock market.
Losing Money? 😟
Losing happens every day, even to professional traders. Pro traders lose more trades than they win.
Once you understand how to achieve much smaller losses thereby reducing their impact on your big wins, losses are no longer "losses" overall... instead they become part of a profitable win/loss combination strategy.
Losing is literally a part of winning! And you just need to learn to get better at knowing exactly when to cut losses quickly. This should really be your first goal for your first year of trading. Learning to lose less! 🙂
NEW CONTENT 📅
Classes and Lessons are added frequently.
Live Day Trading archive videos added on occasion, so you can see how strategies played out in realtime and learn by watching real trades.
Learn about Japanese candlesticks, price action, chart reading, candlestick patterns and chart patterns. Learn to spot bottoms and tops and counter-trend reversals, pivot points, support and resistance, retracement strength and weakness, key levels and more.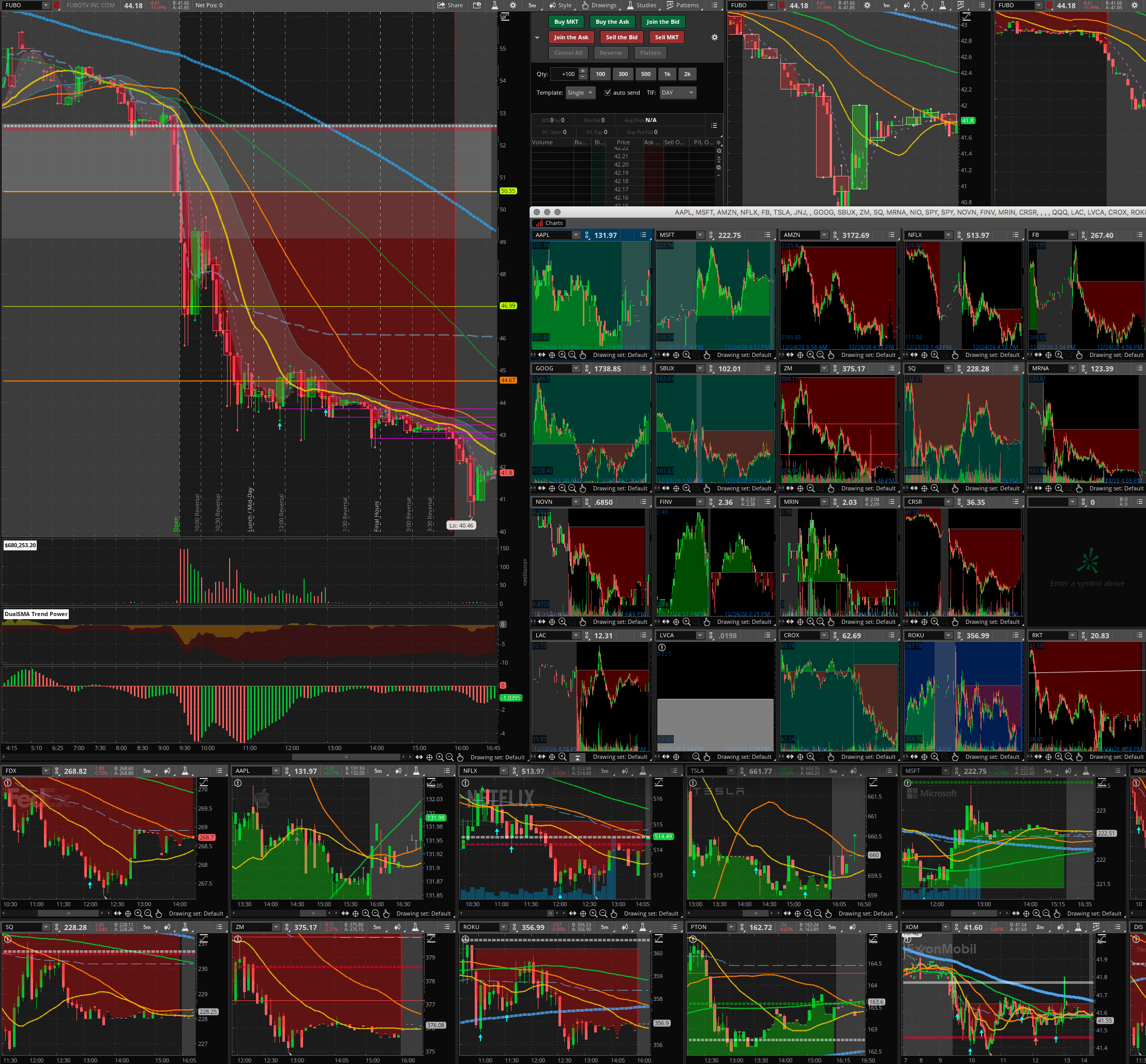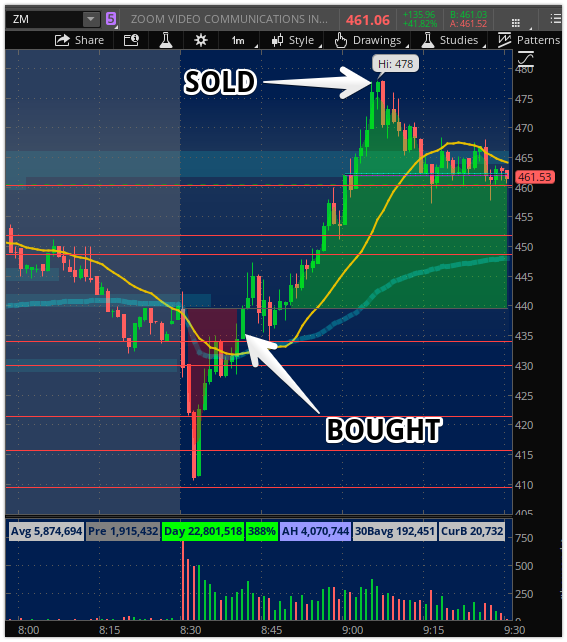 Learn why it is far more profitable, to play earnings
reactions
rather than attempting to guess earnings direction beforehand.
+$27,234 on $ZM
On September 4th, 2020, using the techniques and strategies in this educational program, our lead analyst made $27,234 (verified trade by Profit.ly®) in just 25 minutes, trading $ZM on an earnings reaction.
BULLISH CONTINUATION CANDLES
A quick 60 second recap (originally shared on social media) from one of the lessons.
LEARN AT YOUR OWN SPEED ⚡️
ON DEMAND LEARNING
Every lesson is ready to go! Jump around...learn in whatever order you wish!
Blow through everything fast, watch over and over. or take it slow and steady. New content is added frequently!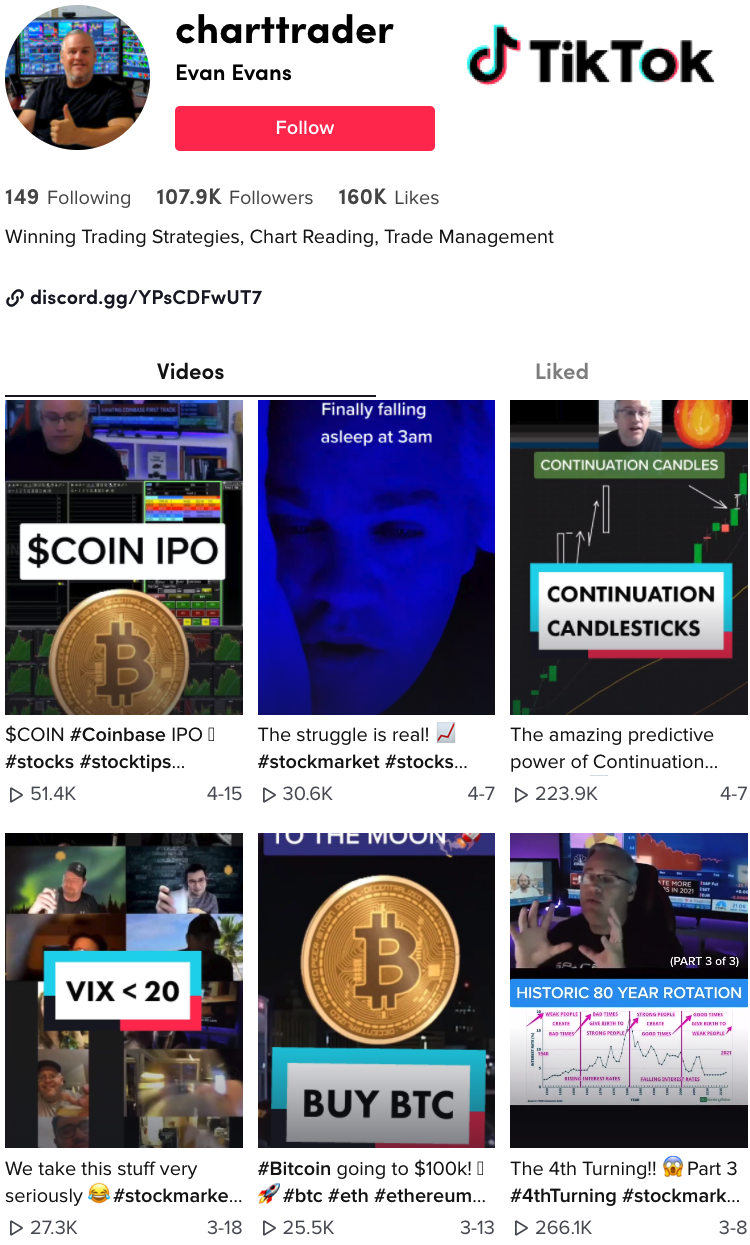 YOUR INSTRUCTOR
Evan Evans, better known on TikTok as @ChartTrader, teaches you how to win on the stock market!
____________
Evan Evans has been playing the markets for over 25 years, originally as a second income stream, then semi-professionally, and eventually professionally.
"My areas of expertise are in price action momentum trend trading, day trading, charting, swing trading options, macro economics, fundamental analysis, as well as long term portfolio creation and management."
"I was previously a professional poker player, multi-tabling 16 to 20 tables simultaneously online, and I often played No Limit Hold 'Em cash games in Vegas at Bellagio. Through playing many millions of poker hands, tracked with full statistical analysis, I learned money management skills which applied to how to play your hand and manage your bankroll. I find these poker skills translate to Day Trading. I also have a background in programming and custom code many of my own proprietary indicators.
"As of this writing, my win rate on multi-day/week swing trades is just over 50%. My win rate on Day Trading is 34%. I have a profit factor of 2.1 to 1. When you combine the win rate with the profit factor it makes for approximately a 2-to-1 reward to risk ratio. That's profitable. I have had days where I've pulled in $35,000 in profits."
"I still study, research and learn every single day in order to improve and maintain my edge. I advocate strongly in reviewing your losing trades, because I believe that's where you can improve the most … from what you did not do well. You cannot trade and not lose. Losing is part of trading. You just have to become skilled at losing very little and exiting trades that aren't working, more quickly."
"I also compose symphonic music for movies. There is structure in music that is also found in the psychology of the markets."
"I look forward to being of help to you all. Let's get to trading!!!"
Disclaimer and Terms and Conditions
The entire contents of this website, course and materials, are for educational purposes only.


Past performance is not a guarantee of future results.


Always seek the advice of a certified professional before making any financial decisions.


Market Mastery, Primetime Trading Group and Evan Evans are not registered or certified professional financial advisors and are not responsible or liable for your actions.


Your purchase hereby indicates that you agree to retain all liability for your actions arising from the content and communications found herein.